About Mavin Detailing
Mavin Detailing offers a premium vehicle valeting and detailing service, based in Crawley, West Sussex. We offer a range of services from a standard wash to keep your vehicle clean and protected on a regular basis right through to full polishes, ceramic coatings and beyond, whether that's your pride and joy or your a-to-b. Every vehicle receives the same level of attention and care as the next, working to a standard that we, as perfectionists, are happy with ourselves. Classics, family cars, light commercials or super cars, we love them all.
At our state-of-the-art studio on Kelvin Way in Crawley, West Sussex, our fully trained staff are regularly hard at work delivering a range of high-end detailing, cleaning and repairing services for various brands and makes of car.Our diligent approach leaves vehicles shiny, pristine and looking as though they have only just left their original factory.
What is Detailing?
Detailing may otherwise be described as forensic car cleaning. Think about your local drop-in wash & go centre, then amplify it.
Detailing is about taking extreme care to clean vehicle paintwork & interiors using professionally formulated, safe chemicals (not only for the vehicle, but for the environment also) techniques and equipment.
Here, at Mavin Detailing, we throw the regular-car-wash rule book out of the window, and offer you a bespoke service for your vehicle that cleans and protects it, ensuring its condition is streets ahead of other vehicles and potentially protecting the investment in the vehicle come the time it is sold or is returned under a finance agreement.
Why not give us a try and see for yourself. We are confident that after you see the result, you won't want to treat your vehicle any less.
Our Vision
In an industry where too many companies attempt to rush the process, we take care over every little detail and are transparent about how much you, the customer, will pay for it. If you want the best, we can provide it.
This "quality-first" philosophy differentiates us from many of our competitors in the car detailing industry. With all of our services, we act to prevent damage while your car is in our care but also keep our insurance fully updated to further boost your peace of mind.
Unit 13, The Stanley Centre, Kelvin Way, Crawley RH10 9SE, United Kingdom
01293 523806
info@mavindetailing.com
Opening Hours
Mon to Fri : 8.30am to 5.30pm
Saturday: 9.00am to 1.00pm
Sunday: Closed All Day
WHAT OUR CLIENTS SAY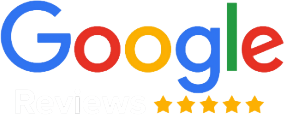 MAVIN DETAILING
5 OUT OF 5
Excellent service from Mavin Detailing. They did an excellent job correcting paint issues on Tesla model 3 and the applied PPF. I had covid on our booked appointment and so was unable to deliver the car so Jay came to collect it and he also delivered it when completed and we are 35 miles away. Had a complementary wash and inspection to make sure the PPF was as it should be and not surprisingly it was A1. As a Mavin customer we also get the option to leave our car with them whilst we go on holiday flying from Gatwick provided we buy a car wash. Where else would you get this? They do an excellent job and were cheaper than their competitors. Highly recommended. Thank you Jay and Magic

Alan Inman
Magic at Mavin Detailing is a magician! He did a 2 stage machine polish, and waxed our 2010 Mini Cooper Convertible plus interior cleaning, leather treatment, steering wheel treatment . The car looks better than ever...I have included a photo of the bonnet half done so you can see for yourself the difference ! The quality of work and attention to detail is amazing. I would highly recommend using Mavin Detailing. I was so impressed I went back the week later to get my Jaguar F Type de-chromed. Again a first class job.

Ali Mactavish
I've taken two cars now to Mavin. The first to get it cleaned inside and out ready to sell. The car sold the very next day! Took my new car for some attention to the interior and an ozone treatment and have been very pleased with that result. Great service all round.

Natalie Rockall
I've had Marvin Detailing work on my Porsche and a couple of Harley Davidsons recently. The work they do is excellent and would highly recommend.

Alan Kingsley-Dobson
I had one car cleaned, polished and ceramic coated. Very pleased with the result. Great service, friendly and good value. Our other car will be visiting soon.

Matty S