Maintain The Appearance Of Your Soft Top
You can undoubtedly take pride in the gasps of awe your slick, shiny cabriolet attracts as you take it for a spin in the open air. However, maintaining the condition of a fabric roof on a standard convertible can pose various challenges.
That covering can be unceremoniously battered from all sides by acid rain, debris, tree sap and the sun's ultraviolet rays, putting the roof's immaculate appearance at risk. However, to counter these threats, we can apply the innovative, protective chemical of Smart Fabric to your roof.
WHAT OUR CLIENTS SAY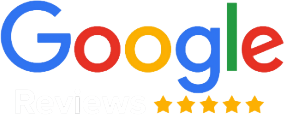 MAVIN DETAILING
5 OUT OF 5
Excellent service from Mavin Detailing. They did an excellent job correcting paint issues on Tesla model 3 and the applied PPF. I had covid on our booked appointment and so was unable to deliver the car so Jay came to collect it and he also delivered it when completed and we are 35 miles away. Had a complementary wash and inspection to make sure the PPF was as it should be and not surprisingly it was A1. As a Mavin customer we also get the option to leave our car with them whilst we go on holiday flying from Gatwick provided we buy a car wash. Where else would you get this? They do an excellent job and were cheaper than their competitors. Highly recommended. Thank you Jay and Magic

Alan Inman
Magic at Mavin Detailing is a magician! He did a 2 stage machine polish, and waxed our 2010 Mini Cooper Convertible plus interior cleaning, leather treatment, steering wheel treatment . The car looks better than ever...I have included a photo of the bonnet half done so you can see for yourself the difference ! The quality of work and attention to detail is amazing. I would highly recommend using Mavin Detailing. I was so impressed I went back the week later to get my Jaguar F Type de-chromed. Again a first class job.

Ali Mactavish
I've taken two cars now to Mavin. The first to get it cleaned inside and out ready to sell. The car sold the very next day! Took my new car for some attention to the interior and an ozone treatment and have been very pleased with that result. Great service all round.

Natalie Rockall
I've had Marvin Detailing work on my Porsche and a couple of Harley Davidsons recently. The work they do is excellent and would highly recommend.

Alan Kingsley-Dobson
I had one car cleaned, polished and ceramic coated. Very pleased with the result. Great service, friendly and good value. Our other car will be visiting soon.

Matty S
Convertible Roof Protection Specialists 
At Mavin Detailing, we routinely use only the best products for the job, whatever that job happens to be. For the task of protecting soft tops from water or oil-based liquids without imperilling the fabric's feel or breathability, we are proud to use Gtechniq's Smart Fabric.
Unlike regular coatings, this chemical-based solution comprises nanoparticles that coat the roof fabric's individual fibres, allowing stale air to continue escaping unhindered. Furthermore, the protection's effect will remain optimal even after a 40-degree washing cycle.
Why Choose Us For Your Convertible Roof Protection?
Our detailers have been busily maintaining, cleaning and repairing clients' cars for 20 years. In that time, we've picked up plenty of specialist knowledge about how to expertly look after a range of convertibles. This is knowledge that we can now act on for your benefit.
As we are also approved by Gtechniq itself, you can rest assured that our application procedures reach the manufacturer's own recommendations and standards. Adhered to your roof, the Smart Fabric will form a hydrophobic layer that ensures water just slides straight off.
Convertible Roof Protection FAQs
If your roof is not suitably protected, there is the risk that water will pool on the surface, potentially leading the soft top to tear and leak over time. However, Smart Fabric can make the fabric more durable.
We use only the best, most market-leading products for each job at hand. This approach has driven our choice of Smart Fabric and underpins the quality of our other services you can book online.
The roof must be clean before the protection treatment can proceed. Fortunately, we have an array of services, such as car detailing and car valeting, for washing your convertible - including its retractable roof.
Quite a while - about five times longer than conventional water-repellent coatings, in fact. This means that you can expect a Smart Fabric layer to stay intact on your soft top for up to three years.
Yes, as the product includes BioCote antimicrobial technology. On the roof, this will eliminate 99.9% of bacteria - though, for similar protection elsewhere in your car, we recommend our antibacterial sanitation service.