Auto Detailing Experts In Crawley
Our state-of-the-art studio is sited on Kelvin Way in the West Sussex town of Crawley, putting our high-end car detailing services within easy reach of local motorists. Our car detailing work is precise and professional, making it well-suited to resolving various issues.
Perhaps your vehicle has accumulated a disconcerting amount of dirt, or the paintwork shows unsightly scratches. Regardless of the scale of these problems, our fully trained detailers can expertly rectify them, giving you the confidence to take your car back out onto the road.
Our staff have drawn their car detailing expertise from various sources, having qualified as Master Detailers with Slim's Detailing Training Academy. Our Crawley-based team are now ready to put their specialist knowhow into action for your benefit and reassurance.
Crawley Car Valeting Experts
Sometimes, simply putting a car through a traditional, mechanical car wash at a local garage won't be enough. If this chimes with your sentiments, you can always make a detour for our Crawley-located workshop, where a line of high-end car valeting services is available.
We offer our valet services across three packages: a maintenance wash, mini wash and full valet. However, none of these constitute a simple, cursory "car wash" service. Any of these packages would afford you an extensive clean of your vehicle.
While any dirt or debris still clinging to your car's bodywork or wheels will be efficiently removed, we can also hoover your interior, dust off your surfaces and conduct various other far-reaching cleaning tasks.
Our Services
Our varied services include - but are certainly not limited to - precision detailing packages, paint protection film (PPF) installation and wheel restoration.
Why Choose Us?
We are easy to reach by road in Crawley, making us a convenient one-stop shop for your car maintenance needs.
We prioritise customer care and keep our insurance updated, all to ensure that your car will look much better when it leaves than it looked when it arrived. We also carefully select what products we will use on your vehicle.
Our methods have all passed tough quality control tests - meaning that the treated car will show paintwork in its best condition and be worth more if you intend to sell the vehicle. We cleanse, enrich and protect!
Portfolio
Here are examples of stunning results we have achieved for previous clients.
WHAT OUR CLIENTS SAY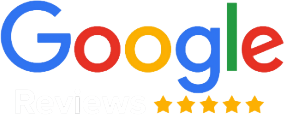 MAVIN DETAILING
5 OUT OF 5
Excellent service from Mavin Detailing. They did an excellent job correcting paint issues on Tesla model 3 and the applied PPF. I had covid on our booked appointment and so was unable to deliver the car so Jay came to collect it and he also delivered it when completed and we are 35 miles away. Had a complementary wash and inspection to make sure the PPF was as it should be and not surprisingly it was A1. As a Mavin customer we also get the option to leave our car with them whilst we go on holiday flying from Gatwick provided we buy a car wash. Where else would you get this? They do an excellent job and were cheaper than their competitors. Highly recommended. Thank you Jay and Magic

Alan Inman
Magic at Mavin Detailing is a magician! He did a 2 stage machine polish, and waxed our 2010 Mini Cooper Convertible plus interior cleaning, leather treatment, steering wheel treatment . The car looks better than ever...I have included a photo of the bonnet half done so you can see for yourself the difference ! The quality of work and attention to detail is amazing. I would highly recommend using Mavin Detailing. I was so impressed I went back the week later to get my Jaguar F Type de-chromed. Again a first class job.

Ali Mactavish
I've taken two cars now to Mavin. The first to get it cleaned inside and out ready to sell. The car sold the very next day! Took my new car for some attention to the interior and an ozone treatment and have been very pleased with that result. Great service all round.

Natalie Rockall
I've had Marvin Detailing work on my Porsche and a couple of Harley Davidsons recently. The work they do is excellent and would highly recommend.

Alan Kingsley-Dobson
I had one car cleaned, polished and ceramic coated. Very pleased with the result. Great service, friendly and good value. Our other car will be visiting soon.

Matty S