Specialist Car Valeting Redhill
When you invest in a car, you like to think it will remain in solid, shiny condition for many years to come. It's not just your mode of transport; it's also your pride and joy, an extension of yourself. It warrants a high level of dedicated attention.
We know that many of our customers think likewise, and it's a major factor behind our decision to offer our extensive car detailing and valeting services in Redhill. If you live or work in the Surrey town, rest assured that our expertise is available on your doorstep.
That can apply in a very literal sense with our mobile service, where we can work on your car at your home or work address in Redhill. Alternately, you can drive your car to our well-supplied workshop in nearby Crawley.
Redhill Precision Auto Detailing Company
Our staff regularly refresh and update their skills base, making it ready for them to use either at our hi-tech hub on Kelvin Way, Crawley or at other locations where our customers need us. These locations include Redhill, to which our mobile detailing service extends.
Our auto detailing services, both on-site and off-site, include cleaning car interiors and exteriors and rectifying such paintwork defects as swirl marks and holograms. Ultimately, we want to revitalise your car and prime it for a long future.
Thanks to our workers' unrelenting dedication to their craft, the quality of our services doesn't falter whether we are providing them in Redhill or at our Crawley base - which, for our Redhill customers, is just a 10-mile, 25-minute road trip away.
Our Services
Our varied services include - but are certainly not limited to - precision detailing packages, paint protection film (PPF) installation and wheel restoration.
Why Choose Our Redhill Car Detailing Company?
While many other car maintenance firms might abound in Redhill, whether any of them would be quite right for you remains its own question.
As a matter of routine, our staff adhere to a deep method of car cleaning - and use the highest-quality, acid-free products on the market to do so. This approach ensures we reach the standard you are entitled to expect.
We will leave your car looking immaculate in its paintwork, cleanliness and all-round appearance - all strong boons whether you intend to continue driving your car or instead sell it. A car in better condition will, naturally, fetch a higher price.
Portfolio
Here are examples of stunning results we have achieved for previous clients.
WHAT OUR CLIENTS SAY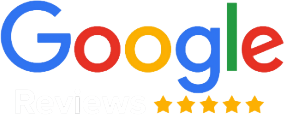 MAVIN DETAILING
5 OUT OF 5
Excellent service from Mavin Detailing. They did an excellent job correcting paint issues on Tesla model 3 and the applied PPF. I had covid on our booked appointment and so was unable to deliver the car so Jay came to collect it and he also delivered it when completed and we are 35 miles away. Had a complementary wash and inspection to make sure the PPF was as it should be and not surprisingly it was A1. As a Mavin customer we also get the option to leave our car with them whilst we go on holiday flying from Gatwick provided we buy a car wash. Where else would you get this? They do an excellent job and were cheaper than their competitors. Highly recommended. Thank you Jay and Magic

Alan Inman
Magic at Mavin Detailing is a magician! He did a 2 stage machine polish, and waxed our 2010 Mini Cooper Convertible plus interior cleaning, leather treatment, steering wheel treatment . The car looks better than ever...I have included a photo of the bonnet half done so you can see for yourself the difference ! The quality of work and attention to detail is amazing. I would highly recommend using Mavin Detailing. I was so impressed I went back the week later to get my Jaguar F Type de-chromed. Again a first class job.

Ali Mactavish
I've taken two cars now to Mavin. The first to get it cleaned inside and out ready to sell. The car sold the very next day! Took my new car for some attention to the interior and an ozone treatment and have been very pleased with that result. Great service all round.

Natalie Rockall
I've had Marvin Detailing work on my Porsche and a couple of Harley Davidsons recently. The work they do is excellent and would highly recommend.

Alan Kingsley-Dobson
I had one car cleaned, polished and ceramic coated. Very pleased with the result. Great service, friendly and good value. Our other car will be visiting soon.

Matty S