Welcome To Mavin Detailing
CLEAN . CORRECT . PROTECT
Attention To Detail
Your car is your statement – and that's where the importance of high-quality car washing, detailing and repairing comes in. We set up Mavin Detailing to cater for those car enthusiasts who want the full experience and are passionate about their vehicles' upkeep.
We share the same passion. It drives our delivery of prestige services with which you can protect your automotive pride and joy, your prized asset for the road. We offer a luxe touch which your local garage's mechanical car wash just can't provide.
We invite you to take your car to our state-of-the-art workshop facility at Kelvin Way in Crawley to receive a range of high-powered services that use the most sophisticated techniques and best products on the market. Clean, Correct, Protect – that's what we do.
Learn More
Our Services
Our varied services include - but are certainly not limited to - precision detailing packages, paint protection film (PPF) installation and wheel restoration.
Sussex's Precision Detailing Company
From our fully-equipped West Sussex workshop, we can provide all of the intricate detailing work your beloved automobile needs. Our car detailing expertise takes us from cleaning bodywork to removing scratches and holograms from your paintwork.
Portfolio
Here are examples of stunning results we have achieved for previous clients.
Unit 13, The Stanley Centre, Kelvin Way, Crawley RH10 9SE, United Kingdom
01293 523806
info@mavindetailing.com
Opening Hours
Mon to Fri : 8.30am to 5.30pm
Saturday: 9.00am to 1.00pm
Sunday: Closed All Day
#mavindetailing
We always like to hear from our clients long after their freshly detailed, cleaned or repaired cars have left our showroom. Feel free to use the #mavindetailing hashtag on social media to report back about what our hardworking car enthusiasts have accomplished for you.
WHAT OUR CLIENTS SAY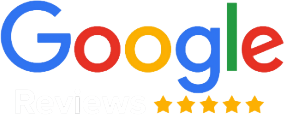 MAVIN DETAILING
5 OUT OF 5
Excellent service from Mavin Detailing. They did an excellent job correcting paint issues on Tesla model 3 and the applied PPF. I had covid on our booked appointment and so was unable to deliver the car so Jay came to collect it and he also delivered it when completed and we are 35 miles away. Had a complementary wash and inspection to make sure the PPF was as it should be and not surprisingly it was A1. As a Mavin customer we also get the option to leave our car with them whilst we go on holiday flying from Gatwick provided we buy a car wash. Where else would you get this? They do an excellent job and were cheaper than their competitors. Highly recommended. Thank you Jay and Magic

Alan Inman
Magic at Mavin Detailing is a magician! He did a 2 stage machine polish, and waxed our 2010 Mini Cooper Convertible plus interior cleaning, leather treatment, steering wheel treatment . The car looks better than ever...I have included a photo of the bonnet half done so you can see for yourself the difference ! The quality of work and attention to detail is amazing. I would highly recommend using Mavin Detailing. I was so impressed I went back the week later to get my Jaguar F Type de-chromed. Again a first class job.

Ali Mactavish
I've taken two cars now to Mavin. The first to get it cleaned inside and out ready to sell. The car sold the very next day! Took my new car for some attention to the interior and an ozone treatment and have been very pleased with that result. Great service all round.

Natalie Rockall
I've had Marvin Detailing work on my Porsche and a couple of Harley Davidsons recently. The work they do is excellent and would highly recommend.

Alan Kingsley-Dobson
I had one car cleaned, polished and ceramic coated. Very pleased with the result. Great service, friendly and good value. Our other car will be visiting soon.

Matty S