Ultimate Protection For Your Vehicle
When you drive around in your car, its paintwork, however pristine, can be vulnerable to chips, scuffs and scrapes. We present an effective, modern safeguard against such damage: a paint protection film (PPF) fitted onto your car by our expert installers.
Our experienced and fully qualified team know how to achieve a precise fit on your vehicle's bodywork and so long preserve its paintwork's condition. We can adhere self-healing, plastic PPFs to bumpers, bonnets, mirrors and many other parts of your car.
Paint Protection Film Packages
This is our most popular PPF package. We will attach films to all panels comprising the front of your vehicle, including its full front bumper, bonnet and wings as well as its mirrors, headlights and A-pillars, allowing for complete protection of these areas.
Expect complete coverage for your car's bonnet, front wings and front bumper. Other parts protected include the headlights, wing mirrors, A-pillars, side sills, rear bumper sections and roof's leading edge.
This option entails us installing PPFs across your whole vehicle. You can arrange for this package to either thoroughly protect your vehicle's original paintwork or, using XPEL STEALTH film, transform your car's appearance while also effectively shielding it.
WHAT OUR CLIENTS SAY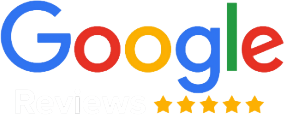 MAVIN DETAILING
5 OUT OF 5
Excellent service from Mavin Detailing. They did an excellent job correcting paint issues on Tesla model 3 and the applied PPF. I had covid on our booked appointment and so was unable to deliver the car so Jay came to collect it and he also delivered it when completed and we are 35 miles away. Had a complementary wash and inspection to make sure the PPF was as it should be and not surprisingly it was A1. As a Mavin customer we also get the option to leave our car with them whilst we go on holiday flying from Gatwick provided we buy a car wash. Where else would you get this? They do an excellent job and were cheaper than their competitors. Highly recommended. Thank you Jay and Magic

Alan Inman
Magic at Mavin Detailing is a magician! He did a 2 stage machine polish, and waxed our 2010 Mini Cooper Convertible plus interior cleaning, leather treatment, steering wheel treatment . The car looks better than ever...I have included a photo of the bonnet half done so you can see for yourself the difference ! The quality of work and attention to detail is amazing. I would highly recommend using Mavin Detailing. I was so impressed I went back the week later to get my Jaguar F Type de-chromed. Again a first class job.

Ali Mactavish
I've taken two cars now to Mavin. The first to get it cleaned inside and out ready to sell. The car sold the very next day! Took my new car for some attention to the interior and an ozone treatment and have been very pleased with that result. Great service all round.

Natalie Rockall
I've had Marvin Detailing work on my Porsche and a couple of Harley Davidsons recently. The work they do is excellent and would highly recommend.

Alan Kingsley-Dobson
I had one car cleaned, polished and ceramic coated. Very pleased with the result. Great service, friendly and good value. Our other car will be visiting soon.

Matty S
Accredited Paint Protection Film Installers
We source our PPF products from a range of esteemed manufacturers, among them SunTek and XPEL which are available in gloss and matt finishes. We are proud to report that we have an approved PPF installer, an endorsement which verifies that our installation ability reaches a manufacturer-approved standard.
However, our workers always prepare in depth before undertaking any PPF installation job. This work requires a high level of dexterity, and that's why we imbue our staff with the skills they need to fit a film closely without leaving it peeling, cracking or blistering.
Why Choose Us For Your PPF?
When you approach us requesting a PPF to be fitted to your vehicle, we will carefully assess the vehicle and your requirements and preferences. We will then choose our products and installation methods accordingly, all to ensure your enduring satisfaction.
Our dedication to ensuring a high-quality job starts with making sure we choose a high-end product. We do this as a matter of routine - and, when computer-cutting your film, will do so from a precision template that accounts for your specific vehicle, allowing for a seamless fit.
Paint Protection Film FAQs
The exact science can depend on the particular film and brand chosen. However, as a general rule, the film will, if it incurs a surface-level mark, heal itself when warmed by a heater.
Good examples include the likes of scratches, scuffs, swirls or dents, whether they are left by stones, debris, bird excrement or any other environmental hazards. We can also repair existing damage, as our car detailing work includes paintwork correction.
From a practical point of view, not quite. Sadly, some films on the market aren't advanced enough to resist peeling, cracking, blistering or bubbling. This is a big reason why we are very careful which PPFs we install on our clients' vehicles.
We can provide this ceramic protection, where a liquid polymer is hand-applied to the vehicle's exterior and chemically bonds with its factory paint, resulting in a protective layer. PPF would, however, constitute a more comprehensive shield.