Stay Safe & Sanitize Your Car
"Cleaning" and "sanitising" are not interchangeable terms, as too many motorists can realise to their own peril… and those of their vehicle's fellow occupants. It isn't unusual for unpleasant odours to linger even after treatment from a regular car cleaner or dealer.
This is because, while cleaning can remove dirt, marks and stains, it does not necessarily always banish nasty smells betraying the leftover presence of bacteria. Our antibacterial treatment, however, pumps ozone – also known as trioxygen or O2 – into the car. The enzyme-based biocide will work through the solution like a smokescreen.
WHAT OUR CLIENTS SAY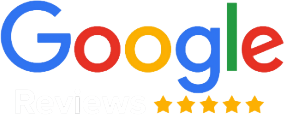 MAVIN DETAILING
5 OUT OF 5
Excellent service from Mavin Detailing. They did an excellent job correcting paint issues on Tesla model 3 and the applied PPF. I had covid on our booked appointment and so was unable to deliver the car so Jay came to collect it and he also delivered it when completed and we are 35 miles away. Had a complementary wash and inspection to make sure the PPF was as it should be and not surprisingly it was A1. As a Mavin customer we also get the option to leave our car with them whilst we go on holiday flying from Gatwick provided we buy a car wash. Where else would you get this? They do an excellent job and were cheaper than their competitors. Highly recommended. Thank you Jay and Magic

Alan Inman
Magic at Mavin Detailing is a magician! He did a 2 stage machine polish, and waxed our 2010 Mini Cooper Convertible plus interior cleaning, leather treatment, steering wheel treatment . The car looks better than ever...I have included a photo of the bonnet half done so you can see for yourself the difference ! The quality of work and attention to detail is amazing. I would highly recommend using Mavin Detailing. I was so impressed I went back the week later to get my Jaguar F Type de-chromed. Again a first class job.

Ali Mactavish
I've taken two cars now to Mavin. The first to get it cleaned inside and out ready to sell. The car sold the very next day! Took my new car for some attention to the interior and an ozone treatment and have been very pleased with that result. Great service all round.

Natalie Rockall
I've had Marvin Detailing work on my Porsche and a couple of Harley Davidsons recently. The work they do is excellent and would highly recommend.

Alan Kingsley-Dobson
I had one car cleaned, polished and ceramic coated. Very pleased with the result. Great service, friendly and good value. Our other car will be visiting soon.

Matty S
Anti Bacterial Services
Various situations abound where you might need an antibacterial treatment. You might have recently spilt food or drink in the car or smoked there, or bought a used car. Any of these situations can leave you lumbered with an unpleasantly smelling interior.
Simply shampooing the fabric might not penetrate through to the odour's source. However, we can apply products to vehicle interiors before undertaking ozone cleaning to reach and banish bacteria at the source.
Why Choose Us For Your Anti Bacterial Sanitisation?
While regular cleaning professionals can remove dirt and stains, the smells - the tell-tale sign of bacteria - can too easily remain afterwards. Car dealers, meanwhile, are prone to using "odour bombs" that simply mask the smell, potentially for as little as two weeks.
However, we employ professionals fully trained in how to apply antibacterial treatment both expertly and safely, without risking the health of people or animals who rely on the car. We use strictly high-end products which have been vetted for safety.
Antibacterial Sanitisation FAQs
Yes, we can guarantee this. We are able to effectively treat cigarette smells and pet odour.
This is due to the build-up of bacteria in the air conditioning system. However, you can book our antibacterial sanitisation service online to arrange for us to "deep clean" and remove 99% of gathered bacteria from the system and vents.
Leaving the smells - and, thus, underlying bacteria - in your vehicle can lead germs to circulate around it, potentially worsening problems for people with breathing difficulties. The smell can also be off-putting to potential buyers of your car.
You should keep that interior tidy as well as clear of rubbish, food and drinks. Regular cleaning and vacuuming are also recommended, and we offer a car enhancement package for when you want to prepare your car ahead of selling it.
We offer complementary anti bacterial / sanitisation service in all our detailing packages, which provides you with peace of mind.