Alloy Wheel Refurbishment Experts
When your car's wheels pick up scuffs or other damage, this can sadly distract from the overall look of your vehicle. The wheels are among your automobile's parts that will most quickly draw the eye; hence, they warrant specialist attention, which our wheel restoration experts can provide.
Our fully qualified team can restore your wheels to factory-standard condition, carrying out anything from a small-scale repair to a thorough refurbishment. We work with all types of wheels, including alloy wheels and painted and diamond-cut varieties.
WHAT OUR CLIENTS SAY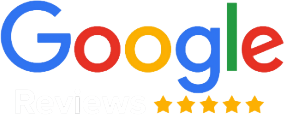 MAVIN DETAILING
5 OUT OF 5
Excellent service from Mavin Detailing. They did an excellent job correcting paint issues on Tesla model 3 and the applied PPF. I had covid on our booked appointment and so was unable to deliver the car so Jay came to collect it and he also delivered it when completed and we are 35 miles away. Had a complementary wash and inspection to make sure the PPF was as it should be and not surprisingly it was A1. As a Mavin customer we also get the option to leave our car with them whilst we go on holiday flying from Gatwick provided we buy a car wash. Where else would you get this? They do an excellent job and were cheaper than their competitors. Highly recommended. Thank you Jay and Magic

Alan Inman
Magic at Mavin Detailing is a magician! He did a 2 stage machine polish, and waxed our 2010 Mini Cooper Convertible plus interior cleaning, leather treatment, steering wheel treatment . The car looks better than ever...I have included a photo of the bonnet half done so you can see for yourself the difference ! The quality of work and attention to detail is amazing. I would highly recommend using Mavin Detailing. I was so impressed I went back the week later to get my Jaguar F Type de-chromed. Again a first class job.

Ali Mactavish
I've taken two cars now to Mavin. The first to get it cleaned inside and out ready to sell. The car sold the very next day! Took my new car for some attention to the interior and an ozone treatment and have been very pleased with that result. Great service all round.

Natalie Rockall
I've had Marvin Detailing work on my Porsche and a couple of Harley Davidsons recently. The work they do is excellent and would highly recommend.

Alan Kingsley-Dobson
I had one car cleaned, polished and ceramic coated. Very pleased with the result. Great service, friendly and good value. Our other car will be visiting soon.

Matty S
Wheel Refurbishment Experts
We can carry out any and all types of wheel restoration; our dedicated staff leave no stone unturned. We have honed our skills in a range of treatments, including polishing, diamond cutting, powder coating, repairing and - even to the manufacturer's original specification - painting.
Leave us to inspect the damage before we discuss the options open to you. We will then send you a quotation by email or phone before you can then leave the wheels with us for 2-4 days of repair work.
Why Choose Us For Your Alloy Wheels Refurbishment?
Our extensive wheel refurbishment process comprises multiple steps, including removing tyres, valves and balance weights from wheels, hot-washing these wheels to dislodge dirt and debris and, at regular intervals, baking the wheels at a low temperature.
We can restore your wheels to the original manufacturer's specifications or give these wheels a completely fresh makeover, letting you choose the colour and shade we paint. Along the way, we use only the highest-quality products and adhere strictly to expert techniques.
Alloy Wheel Refurbishment FAQs
You could consider this if any of your wheels have become cracked or buckled or need straightening. Alternatively, you can simply turn to us if you would like to give your wheels an aesthetic makeover.
Our work includes localised repairs scaled down to tackle small areas of damage. We can even match a single wheel's look to that of factory wheels, saving you needing to have further wheels refurbished.
After booking the service online, drive your car to our store and leave a contact number or email address with us. After analysing the damage, we will get back to you with a quotation.
When the time comes for us to repair that wheel, yes. However, as we will have to see the car itself before we can quote, you will need to initially bring the vehicle so that we can photograph the damage.
Our GTECHNIQ Wheel Armour package offers the best protection for wheels, repelling brake dust and contaminants, making them easier to maintain. Because of its unique, bonding ability, its performance is outstanding, giving excellent stain and contaminant resistance, retaining its integrity up to temperatures of 600oC (1112oF) making it suitable for all parts of your vehicle's rims and brake calipers.   We can offer this service either for 'wheels on' or 'wheels off'.