Specialist Car Detailing Burgess Hill
If you live in Burgess Hill and are particularly discerning about the quality of detailing work your car receives, you could easily feel reticent about settling for just your nearest car detailer. After all, the prestige-level service you seek might not be too easy to find.
However, "prestige" very much describes our philosophy and approach here at Mavin Detailing. The word "mavin" itself has a dictionary definition of "expert or connoisseur", and our team has plentiful examples of both. Furthermore, they are based in Crawley, which is only about 14 miles away.
As the West Sussex town is only roughly a 25-minute road journey away from Burgess Hill, our expert touch, honed from 20 years of industry experience, is within easy reach. High-end cleaning, detailing and repairing services all await your car's arrival.
No 1 Car Valeting Company In Burgess Hill
As you drive your car into Crawley, you won't have to look far to find our state-of-the-art facility, as it is located on the town's Kelvin Way. Another strong incentive to track us down is that we offer three tiers of car valeting work.
A maintenance wash is available with our entry-level valet package, where your vehicle's interior would be hoovered, its surfaces dusted and its wheels, tyres and arches cleaned. The more advanced the package you choose, the more cleaning responsibilities it will cover, such as wet vaccuming.
Essentially, with any of these packages, your vehicle is not getting a simple "car wash" treatment that your local garage in Burgess Hill could simply provide. Instead, we offer a much more thorough wash - a service by car enthusiasts and for car enthusiasts.
Our Services
Our varied services include - but are certainly not limited to - precision detailing packages, paint protection film (PPF) installation and wheel restoration.
Why Choose Us?
Our well-equipped workshop is only a short, approximately half-hour journey away when you need it.
We can clean your car, recondition your wheels and paintwork, tint your windows and add extra protection to various parts of your car. We can provide all of that within our one space in Crawley.
Please call or email us to learn more about why our fully trained staff can handle a range of car maintenance requirements without the sloppiness too often seen from our competitors. Our various qualifications and accreditations back up our expertise.
Portfolio
Here are examples of stunning results we have achieved for previous clients.
WHAT OUR CLIENTS SAY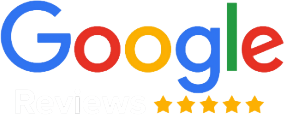 MAVIN DETAILING
5 OUT OF 5
Excellent service from Mavin Detailing. They did an excellent job correcting paint issues on Tesla model 3 and the applied PPF. I had covid on our booked appointment and so was unable to deliver the car so Jay came to collect it and he also delivered it when completed and we are 35 miles away. Had a complementary wash and inspection to make sure the PPF was as it should be and not surprisingly it was A1. As a Mavin customer we also get the option to leave our car with them whilst we go on holiday flying from Gatwick provided we buy a car wash. Where else would you get this? They do an excellent job and were cheaper than their competitors. Highly recommended. Thank you Jay and Magic

Alan Inman
Magic at Mavin Detailing is a magician! He did a 2 stage machine polish, and waxed our 2010 Mini Cooper Convertible plus interior cleaning, leather treatment, steering wheel treatment . The car looks better than ever...I have included a photo of the bonnet half done so you can see for yourself the difference ! The quality of work and attention to detail is amazing. I would highly recommend using Mavin Detailing. I was so impressed I went back the week later to get my Jaguar F Type de-chromed. Again a first class job.

Ali Mactavish
I've taken two cars now to Mavin. The first to get it cleaned inside and out ready to sell. The car sold the very next day! Took my new car for some attention to the interior and an ozone treatment and have been very pleased with that result. Great service all round.

Natalie Rockall
I've had Marvin Detailing work on my Porsche and a couple of Harley Davidsons recently. The work they do is excellent and would highly recommend.

Alan Kingsley-Dobson
I had one car cleaned, polished and ceramic coated. Very pleased with the result. Great service, friendly and good value. Our other car will be visiting soon.

Matty S