Custom Detailing Company in Surrey
The South East England county of Surrey is home to over a million people, including motorists who expect dedication and diligence in car maintenance services. Sadly, though, such aspects don't always come as standard from our competitors in the industry.
We don't believe that car enthusiasts in Surrey deserve to fall victim to sloppiness in paintwork correction, wheel reconditioning, car valeting or other, related services. We know that you treasure your car and seek to keep it immaculate for the longest possible time.
We also know that, in tackling small issues earlier, we can prevent them from developing into much larger issues later. Nonetheless, whatever the scale of damage your car shows in Surrey, we can act on the problem by cleansing, enriching, protecting… or just advising.
Professional Car Valeting in Surrey
If your car needs cleaning, you don't have to settle for the potentially substandard service that a local, garage-based "car wash" might offer. You can instead shift your attention to our car valeting packages, which we offer in Surrey and at our workshop.
That workshop is located in Crawley, just a short drive from Surrey. However, whether you bring the car to us or we bring ourselves to the car, you can utilise interior hoovering, surface dusting, snow foaming and bodywork degreasing.
We offer those services and more across all three of our car detailing packages. These range from a 90-minute maintenance wash to a 2-to-3-hour mini valet and 8-hour full valet. We can advise you on which package would best meet your requirements.
Our Services
Our varied services include - but are certainly not limited to - precision detailing packages, paint protection film (PPF) installation and wheel restoration.
Mobile Car Detailing in Surrey
While visiting our workshop just outside Surrey is an option, you can also book a mobile service that brings the work to you.
All of our services are available in this way, allowing you to receive our staff, suitably-equipped vans in tow, at your home or workplace in Surrey. We do ask, however, that you make sure we will have sufficient space in which to work.
We know that your circumstances might rule you out of visiting our showroom. However, we are determined to prevent this proving a barrier to you benefitting from our prestigious services in car detailing and valeting.
Portfolio
Here are examples of stunning results we have achieved for previous clients.
WHAT OUR CLIENTS SAY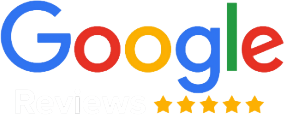 MAVIN DETAILING
5 OUT OF 5
Excellent service from Mavin Detailing. They did an excellent job correcting paint issues on Tesla model 3 and the applied PPF. I had covid on our booked appointment and so was unable to deliver the car so Jay came to collect it and he also delivered it when completed and we are 35 miles away. Had a complementary wash and inspection to make sure the PPF was as it should be and not surprisingly it was A1. As a Mavin customer we also get the option to leave our car with them whilst we go on holiday flying from Gatwick provided we buy a car wash. Where else would you get this? They do an excellent job and were cheaper than their competitors. Highly recommended. Thank you Jay and Magic

Alan Inman
Magic at Mavin Detailing is a magician! He did a 2 stage machine polish, and waxed our 2010 Mini Cooper Convertible plus interior cleaning, leather treatment, steering wheel treatment . The car looks better than ever...I have included a photo of the bonnet half done so you can see for yourself the difference ! The quality of work and attention to detail is amazing. I would highly recommend using Mavin Detailing. I was so impressed I went back the week later to get my Jaguar F Type de-chromed. Again a first class job.

Ali Mactavish
I've taken two cars now to Mavin. The first to get it cleaned inside and out ready to sell. The car sold the very next day! Took my new car for some attention to the interior and an ozone treatment and have been very pleased with that result. Great service all round.

Natalie Rockall
I've had Marvin Detailing work on my Porsche and a couple of Harley Davidsons recently. The work they do is excellent and would highly recommend.

Alan Kingsley-Dobson
I had one car cleaned, polished and ceramic coated. Very pleased with the result. Great service, friendly and good value. Our other car will be visiting soon.

Matty S