Car Valeting Specialists
Our car valeting services for exterior and interior are not simply about giving your car a quick clean. This is far from your standard "car wash" or other car cleaning service. We offer a range of professional, high-end valets where your vehicle will be wet vacuumed and thoroughly cleaned.
You can choose from three different valet packages: a maintenance wash, mini valet or full valet. However, even our entry-level offering will revitalise your car's appearance inside and out, with elements including the wheels, tyres and bodywork all expertly treated.
WHAT OUR CLIENTS SAY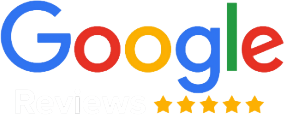 MAVIN DETAILING
5 OUT OF 5
Excellent service from Mavin Detailing. They did an excellent job correcting paint issues on Tesla model 3 and the applied PPF. I had covid on our booked appointment and so was unable to deliver the car so Jay came to collect it and he also delivered it when completed and we are 35 miles away. Had a complementary wash and inspection to make sure the PPF was as it should be and not surprisingly it was A1. As a Mavin customer we also get the option to leave our car with them whilst we go on holiday flying from Gatwick provided we buy a car wash. Where else would you get this? They do an excellent job and were cheaper than their competitors. Highly recommended. Thank you Jay and Magic

Alan Inman
Magic at Mavin Detailing is a magician! He did a 2 stage machine polish, and waxed our 2010 Mini Cooper Convertible plus interior cleaning, leather treatment, steering wheel treatment . The car looks better than ever...I have included a photo of the bonnet half done so you can see for yourself the difference ! The quality of work and attention to detail is amazing. I would highly recommend using Mavin Detailing. I was so impressed I went back the week later to get my Jaguar F Type de-chromed. Again a first class job.

Ali Mactavish
I've taken two cars now to Mavin. The first to get it cleaned inside and out ready to sell. The car sold the very next day! Took my new car for some attention to the interior and an ozone treatment and have been very pleased with that result. Great service all round.

Natalie Rockall
I've had Marvin Detailing work on my Porsche and a couple of Harley Davidsons recently. The work they do is excellent and would highly recommend.

Alan Kingsley-Dobson
I had one car cleaned, polished and ceramic coated. Very pleased with the result. Great service, friendly and good value. Our other car will be visiting soon.

Matty S
Professional Mobile Car Valeting
Where does the word "mavin" come from? It means "expert" or "connoisseur", making it an apt reflection of the dedication we show as we valet a wide range of vehicles - from classic, display-ready cars to sports cars built to take rough and tumble.
Sadly, however active or stationary your automobile, it can too easily accumulate dirt and debris. Take heart that our valets are car enthusiasts who know how to bring sumptuous cleanliness to various parts of your vehicle, from its interiors to its paintwork.
Why Choose Us For Your Car Valeting?
We are fully trained in carrying out car valet work and always prepare diligently for each valet job we receive. In this way, we avoid the kind of rashness or sloppiness that too often characterises car valet services provided by competitors of Mavin Detailing.
We also carefully select the valet products we use, ensuring that we use only the best on the market. These products are sourced from big-name brands such as Gtechniq; we happen to be a Gtechniq-accredited valet provider.
Car Valeting FAQs
Yes. It doesn't matter whether the car you would like us to valet is for domestic or commercial use, a fleet vehicle, a supercar or not even intended to be driven; we can still valet it.
No matter which package you choose, your vehicle will be hoovered, dusted and snow foamed, with its bodywork degreased, wheels, tyres, arches and glass cleaned, paint cleaned and hand-dried and tyres gelled.
This can be summarised as thus: the more advanced the service, the longer our staff will stay to carry it out and the more extensively they will clean your car's body in that time.
We are transparent with our prices and what you will get for them. However, we warn that a maintenance wash for a 4X4 vehicle will be costlier than the usual price due to the extra time and effort required.
Yes, we offer other cleaning services which you can easily book through our site. These services include car detailing - a broader treatment than valeting - and antibacterial protection.