Headlight Restoration
Headlights cloudy, hazy or dull? We can restore headlights, taillights, fog and directional lights to make them look like new. No need to replace the whole units, we are repair specialists and we never replace the lenses if they're serviceable.
WHAT OUR CLIENTS SAY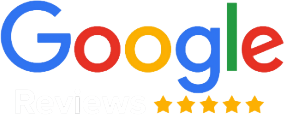 MAVIN DETAILING
5 OUT OF 5
Excellent service from Mavin Detailing. They did an excellent job correcting paint issues on Tesla model 3 and the applied PPF. I had covid on our booked appointment and so was unable to deliver the car so Jay came to collect it and he also delivered it when completed and we are 35 miles away. Had a complementary wash and inspection to make sure the PPF was as it should be and not surprisingly it was A1. As a Mavin customer we also get the option to leave our car with them whilst we go on holiday flying from Gatwick provided we buy a car wash. Where else would you get this? They do an excellent job and were cheaper than their competitors. Highly recommended. Thank you Jay and Magic

Alan Inman
Magic at Mavin Detailing is a magician! He did a 2 stage machine polish, and waxed our 2010 Mini Cooper Convertible plus interior cleaning, leather treatment, steering wheel treatment . The car looks better than ever...I have included a photo of the bonnet half done so you can see for yourself the difference ! The quality of work and attention to detail is amazing. I would highly recommend using Mavin Detailing. I was so impressed I went back the week later to get my Jaguar F Type de-chromed. Again a first class job.

Ali Mactavish
I've taken two cars now to Mavin. The first to get it cleaned inside and out ready to sell. The car sold the very next day! Took my new car for some attention to the interior and an ozone treatment and have been very pleased with that result. Great service all round.

Natalie Rockall
I've had Marvin Detailing work on my Porsche and a couple of Harley Davidsons recently. The work they do is excellent and would highly recommend.

Alan Kingsley-Dobson
I had one car cleaned, polished and ceramic coated. Very pleased with the result. Great service, friendly and good value. Our other car will be visiting soon.

Matty S
Our Headlight Restoration Process
We remove UV degraded acrylic, scuffs and scratches and polish to the finest finish, in readiness for ceramic coating. Every headlight restoration is guaranteed for a full two years.
We can also apply PPF (Paint Protection Film) on headlights which offers an even higher level of protection.
Why have your headlights restored?
MOT failures
Due to the modern day use of acrylic lenses as opposed to the older glass type, as much as 1 in 5 cars fail their MOT due to lens degradation.
Impaired night vision
With hazy, yellowed headlights the distance, clarity and intensity of their beam is dangerously reduced, which can lead to eye strain on the driver.
Poor visibility
With dimmer headlights your car is harder to see by other motorists, especially in fog.