Double Ceramic Paint Protection
Your car is your pride and joy – and, naturally, you want it to continue looking jaw-dropping long after it has left the showroom. We are trained in deftly applying ceramic coating to vehicles – and, in this way, helping to prevent unsightly damage to the chassis.
However carefully you look after your car, the natural world can assault its bodywork with mud, dust and rain. The paint can also pick up scratches from children, shopping trolleys and other vehicles. A ceramic coating can help you to cut down on cleaning and repair work.
CAR CERAMIC PROTECTION PACKAGES
NASIOL - 5 Years Protection
NL272 Nano ceramic coating
Ceramic wheel coating
Glass protection (all glass)
MODESTA - 7 Years Protection
BC-04 Nano-Titanium Glass Coating
BC-05 Advanced Water Repellent Glass Coating
BC-06 Heat Resistant Hard Glass Coating for Wheels
MODESTA (PRIVATE LABEL) & BCX - 10 Years Protection
For collectors whose cars are garaged most of the time, especially suitable for the most exclusive vehicles.
WHAT OUR CLIENTS SAY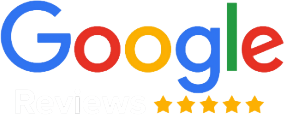 MAVIN DETAILING
5 OUT OF 5
Excellent service from Mavin Detailing. They did an excellent job correcting paint issues on Tesla model 3 and the applied PPF. I had covid on our booked appointment and so was unable to deliver the car so Jay came to collect it and he also delivered it when completed and we are 35 miles away. Had a complementary wash and inspection to make sure the PPF was as it should be and not surprisingly it was A1. As a Mavin customer we also get the option to leave our car with them whilst we go on holiday flying from Gatwick provided we buy a car wash. Where else would you get this? They do an excellent job and were cheaper than their competitors. Highly recommended. Thank you Jay and Magic

Alan Inman
Magic at Mavin Detailing is a magician! He did a 2 stage machine polish, and waxed our 2010 Mini Cooper Convertible plus interior cleaning, leather treatment, steering wheel treatment . The car looks better than ever...I have included a photo of the bonnet half done so you can see for yourself the difference ! The quality of work and attention to detail is amazing. I would highly recommend using Mavin Detailing. I was so impressed I went back the week later to get my Jaguar F Type de-chromed. Again a first class job.

Ali Mactavish
I've taken two cars now to Mavin. The first to get it cleaned inside and out ready to sell. The car sold the very next day! Took my new car for some attention to the interior and an ozone treatment and have been very pleased with that result. Great service all round.

Natalie Rockall
I've had Marvin Detailing work on my Porsche and a couple of Harley Davidsons recently. The work they do is excellent and would highly recommend.

Alan Kingsley-Dobson
I had one car cleaned, polished and ceramic coated. Very pleased with the result. Great service, friendly and good value. Our other car will be visiting soon.

Matty S
Ceramic Coating Paint Protection
This service entails the application of a chemical - a crystal serum - to your car's enclosure, resulting in a sacrificial protective layer. Our ceramic coatings utilise nanotechnology, meaning that the tiny particles can permeate into all of the pores, making for thorough protection.
Once sealed onto your car, this new layer will be hydrophobic (water-repellent), thereby blunting the typical threats of rain or snow. The sealed substance can also effectively help to shield your vehicle from potential damage of UV rays, chemicals, extreme heat and graffiti.
Why Choose Us For Your Ceramic Car Protection?
Though there are now "DIY" ceramic coating products on the market and many mobile valeters offering this service on your driveway, applying such protection to achieve the optimum effect often calls for a professional touch and should be performed in a clean, indoor environment. The reason for this is that, once cured the ceramic protection will lock in any contamination that has fallen on the paintwork during curing, which is almost a guarantee when undertaken outside in the elements.

Furthermore, some nanoceramics are much better than others; our experienced staff have researched the options so you don't have to.



Ceramic Car Protection FAQs
The problem is that products in this category can vary significantly in quality and durability. Some of the products use cheap polymer or do not come with proper, manufacturer-provided guidance on usage.
We use only market-leading products from respected brands including Gtechniq and CarPro. Importantly, we also know the particular, expert techniques to use to achieve the best results possible. Not all ceramic coating brands are equal, once we have inspected your vehicle we can advise you on the brand of coating that will hopefully achieve the best results.
As part of all our ceramic coating packages, we include a one stage machine polish to get the paintwork in pristine condition before the layer of protection is applied.
As the nanoceramic coating will bond with the car itself, you can expect the coating to remain for at least 2 to 3 years. However, in that time, it will not save your car's need for periodic cleaning, such as maintenance washing.
Yes. For this service, we use GTechniq's Smart Glass which enhances screen visibility and repels rain water.