Brighton's Premier Car Detailing Company
The seaside resort of Brighton has long been at the cutting edge of style, and the same can be said of its motorists. Car enthusiasts in the East Sussex city have a keen eye for detail; for them, a simple cleaning or paintwork service won't always suffice.
That's where our own car enthusiasts come in. We have staffed our team with several of the Sussex area's leading car detailing experts. They have 20 years of industry experience to back up their expertise, which they are ready to apply as and when called upon.
Whether you choose your vehicle to be reconditioned in the modern environs of our high-end workshop or out of the well-equipped vans we can drive to your Brighton address, the quality of service remains the same. So does our commitment to cleanse, enrich and protect.
Car Valeting Specialists In Brighton
What should you expect from a car cleaning service? You don't have to settle for the traditional, mechanical car wash. Our car valeting specialists go much further. You can select from a maintenance wash, mini valet and full valet, with several treatments included as standard.
Interior hoovering and surface dusting are both accounted for, while we will also clean your pride & joy's wheels, tyres and arches. Our top-tier package also throws in leather deep cleaning, machine polishing, waxing and wet vacuuming.
The result is an immediately compelling package, whichever one of the three packages you actually choose. The higher the level of service you choose, however, the more intricately we can treat your vehicle.
Our Services
Our varied services include - but are certainly not limited to - precision detailing packages, paint protection film (PPF) installation and wheel restoration.
Why Choose Us?
Our fully trained and highly experienced specialists are easy to utilise, wherever in Brighton you are based.
You might be content to drive your treasured car to our workshop, and that would be a short journey; we are based only about 22 miles away in Crawley, making for a roughly 35-minute trip each way.
However, we can also travel to meet you, taking our power- and water-supplied vans with us, in Brighton - whether at your home or workplace. This flexibility is a cornerstone of our mobile car detailing service.
Portfolio
Here are examples of stunning results we have achieved for previous clients.
WHAT OUR CLIENTS SAY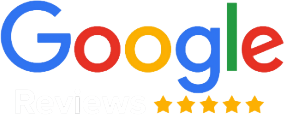 MAVIN DETAILING
5 OUT OF 5
Excellent service from Mavin Detailing. They did an excellent job correcting paint issues on Tesla model 3 and the applied PPF. I had covid on our booked appointment and so was unable to deliver the car so Jay came to collect it and he also delivered it when completed and we are 35 miles away. Had a complementary wash and inspection to make sure the PPF was as it should be and not surprisingly it was A1. As a Mavin customer we also get the option to leave our car with them whilst we go on holiday flying from Gatwick provided we buy a car wash. Where else would you get this? They do an excellent job and were cheaper than their competitors. Highly recommended. Thank you Jay and Magic

Alan Inman
Magic at Mavin Detailing is a magician! He did a 2 stage machine polish, and waxed our 2010 Mini Cooper Convertible plus interior cleaning, leather treatment, steering wheel treatment . The car looks better than ever...I have included a photo of the bonnet half done so you can see for yourself the difference ! The quality of work and attention to detail is amazing. I would highly recommend using Mavin Detailing. I was so impressed I went back the week later to get my Jaguar F Type de-chromed. Again a first class job.

Ali Mactavish
I've taken two cars now to Mavin. The first to get it cleaned inside and out ready to sell. The car sold the very next day! Took my new car for some attention to the interior and an ozone treatment and have been very pleased with that result. Great service all round.

Natalie Rockall
I've had Marvin Detailing work on my Porsche and a couple of Harley Davidsons recently. The work they do is excellent and would highly recommend.

Alan Kingsley-Dobson
I had one car cleaned, polished and ceramic coated. Very pleased with the result. Great service, friendly and good value. Our other car will be visiting soon.

Matty S