Auto Detailing Experts
As car enthusiasts like yourself take cars out onto the road, the once-immaculate bodywork can take its toll from the likes of pollution, debris and UV rays. However, our car detailing experts can cleanse your vehicle inside and out to restore its "as new" shine.
Car detailing is not meant to constitute just a quick wash or dust-off. Whether on-site at our cleaning centre or off-site at your home or workplace, our car detailing connoisseurs can thoroughly clean and enrich your car's interior and exterior to leave a stunning, "factory-fresh" look.
Our Car Detailing Packages
Interior vacuumed and dressed.
New / newer cars with minor defects, aiming to maximise the paint's potential. Prior to ceramic coating.
Customer's on a budget who want to remove lighter defects.
Greatly improves the shine, gloss and over all appearance of the paintwork.
DURATION 1 DAY
Interior vacuumed and dressed.
Eliminating light to medium defects such as holograms, wash-inflicted marring and swirling.
Minimal paint removal with one-stage machine polish
Transforming the gloss and depth of the paintwork.
Correction rate 80%
DURATION 1 DAY
Interior vacuumed and dressed.
Eliminating major defects and deep-swirling.
Paint perfection, ideal for customers who want the best from their paintwork.
Two-stage machine polish.
Correction rate 90%
DURATION 3 DAYS
Wet sanding for deep scratch removal, 3 stage polish - from £50
Chrome / aluminium polishing such as exhaust tips - from £20
Isolated bird etching removal, 3 stage polish - £30
Emblem removal plus optional refitting - £30
WHAT OUR CLIENTS SAY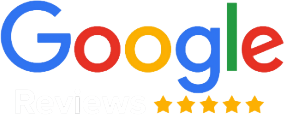 MAVIN DETAILING
5 OUT OF 5
Excellent service from Mavin Detailing. They did an excellent job correcting paint issues on Tesla model 3 and the applied PPF. I had covid on our booked appointment and so was unable to deliver the car so Jay came to collect it and he also delivered it when completed and we are 35 miles away. Had a complementary wash and inspection to make sure the PPF was as it should be and not surprisingly it was A1. As a Mavin customer we also get the option to leave our car with them whilst we go on holiday flying from Gatwick provided we buy a car wash. Where else would you get this? They do an excellent job and were cheaper than their competitors. Highly recommended. Thank you Jay and Magic

Alan Inman
Magic at Mavin Detailing is a magician! He did a 2 stage machine polish, and waxed our 2010 Mini Cooper Convertible plus interior cleaning, leather treatment, steering wheel treatment . The car looks better than ever...I have included a photo of the bonnet half done so you can see for yourself the difference ! The quality of work and attention to detail is amazing. I would highly recommend using Mavin Detailing. I was so impressed I went back the week later to get my Jaguar F Type de-chromed. Again a first class job.

Ali Mactavish
I've taken two cars now to Mavin. The first to get it cleaned inside and out ready to sell. The car sold the very next day! Took my new car for some attention to the interior and an ozone treatment and have been very pleased with that result. Great service all round.

Natalie Rockall
I've had Marvin Detailing work on my Porsche and a couple of Harley Davidsons recently. The work they do is excellent and would highly recommend.

Alan Kingsley-Dobson
I had one car cleaned, polished and ceramic coated. Very pleased with the result. Great service, friendly and good value. Our other car will be visiting soon.

Matty S
It's All About The Detail
For every car we detail, we meticulously follow a 15-stage washing process to unearth those beautiful, intricate details of your vehicle previously concealed or obscured by dirt. We then follow up by correcting the paintwork to eliminate scratches and other imperfections.
Our car detailing work routinely utilises particular, expert methods proven to bring out an array of striking aesthetic touches. Our detailers are fully trained and only use high-end, acid-free products, enabling us to leave cars turning heads for the right reasons.
Why Choose Us For Your Car Detailing?
Unfortunately, the term "car detailing" is often misused in our industry. Some of our competitors seem to deem it limited to simply polishing, mopping or valeting. However, our car detailing services go to the next level by reinvigorating the car itself rather than just removing surface dirt.
A number of our rivals can also be prone to washing and drying overly quickly or sloppily, risking delicate, surface-level damage discernible as swirl marks and light scratches. By properly caring for your car, we can protect your investment - because that's what your car is.
Precision Car Detailing FAQs
All types of cars, including classic and prestige cars as well as sports cars and supercars. We can tailor our car detailing services to suit the car we are treating.
Yes. We can rectify such visible paintwork damage as light scratches, swirl marks and holograms. To keep your restored paintwork in great condition, we would recommend a paint protection film (PPF).
While we do offer car valeting as its own service, it is not as thorough and extensive as car detailing, which should be seen as an umbrella term for various car treatments, including valeting.
While we do offer car valeting as its own service, it is not as thorough and extensive as car detailing, which should be seen as an umbrella term for various car treatments, including valeting.
All of our car detailers have taken relevant courses. These include, from Slim's Detailing Training Academy, the Master Detailer Training course recognised by the Institute of the Motor Industry (IMI).
Yes, of course. Over the phone on 01293 523806, we can answer your questions and, if necessary, clarify exactly what comes with each of our car detailing packages before you place your booking.