Professional Window Tinting Company
There are various compelling reasons to seriously consider bringing your car to our clean, well-equipped workshop and arranging for us to install window tinting on the vehicle. We fit 3M window tints that can cool down your car's interior while increasing your privacy and protection.
Therefore, you can trust this one service to increase your comfort, as well as that of your passengers, once you're back on the road. These tints, immaculately sealed without any joins or unhelpfully distracting light gaps, can also help boost your vehicle's fuel efficiency.
WHAT OUR CLIENTS SAY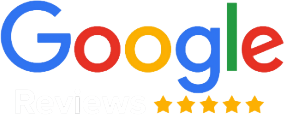 MAVIN DETAILING
5 OUT OF 5
Excellent service from Mavin Detailing. They did an excellent job correcting paint issues on Tesla model 3 and the applied PPF. I had covid on our booked appointment and so was unable to deliver the car so Jay came to collect it and he also delivered it when completed and we are 35 miles away. Had a complementary wash and inspection to make sure the PPF was as it should be and not surprisingly it was A1. As a Mavin customer we also get the option to leave our car with them whilst we go on holiday flying from Gatwick provided we buy a car wash. Where else would you get this? They do an excellent job and were cheaper than their competitors. Highly recommended. Thank you Jay and Magic

Alan Inman
Magic at Mavin Detailing is a magician! He did a 2 stage machine polish, and waxed our 2010 Mini Cooper Convertible plus interior cleaning, leather treatment, steering wheel treatment . The car looks better than ever...I have included a photo of the bonnet half done so you can see for yourself the difference ! The quality of work and attention to detail is amazing. I would highly recommend using Mavin Detailing. I was so impressed I went back the week later to get my Jaguar F Type de-chromed. Again a first class job.

Ali Mactavish
I've taken two cars now to Mavin. The first to get it cleaned inside and out ready to sell. The car sold the very next day! Took my new car for some attention to the interior and an ozone treatment and have been very pleased with that result. Great service all round.

Natalie Rockall
I've had Marvin Detailing work on my Porsche and a couple of Harley Davidsons recently. The work they do is excellent and would highly recommend.

Alan Kingsley-Dobson
I had one car cleaned, polished and ceramic coated. Very pleased with the result. Great service, friendly and good value. Our other car will be visiting soon.

Matty S
Window Tinting Experts
Your car is your investment, and you shouldn't trust your investment with just anyone. This is especially worth heeding when you are looking for a window tinting provider. Too many companies in our field rush the installation process and leave their customers with sloppily-secured pieces.
Conversely, for every installation job we are handed in window tinting, our fully qualified workers prepare diligently and specialise in using 3M products, as we judge these to meet our stringent standards. We can provide and affix any shade of tint up to the UK legal limit.
Window Tinting Laws
UK law regarding window tinting was modified on 1 January 2004. Now, the Window Tinting Regulation bans tinted films from being adhered to driver windows - in other words, those windows on cars' front doors.
The Regulation requires 70% of visible light to pass through driver windows, including any substrate attached to the glass. Unfortunately, though, this rule is often misinterpreted as meaning that a 30% tint can be legally installed.
Clear glass only lets about 86% of light past, and standard manufactured glass varies in its slight tint. Some of this glass touches the 70% maximum limit, while other glass permits roughly 80% of light to get through.
Window Tinting FAQ's
Yes. We will remove any door cards and trims from the car beforehand to ensure that we can seal the film right to the edge of the window glass, all without leaving any blemishes.
Many factors are at play here, include the high quality of the products we use, the clinically clean environment in which we use them and the industry knowhow we have developed over the years.
Yes. However, though our preparations for window tinting installation are thorough as standard, you would need to book window cleaning as a separate service - our car valeting service. This can clean other parts of your car, such as its wheels, tyres and paintwork, too.
This is because, as the tinting will keep down the temperature inside the vehicle, you are unlikely to rely as much as before on air conditioning. Therefore, you can more easily cut down on fuel consumption.