Winter Protection
As the UK transitions from summer to winter, it's not just crisp, brown leaves and snow-caked roofs you could find yourself increasingly noticing. Unfortunately, the harsh winter weather can also leave your vehicle vulnerable to such elements as snow, ice, frost and road salt.
However, as winter's grip takes hold, you can call upon our winter protection package. This is especially popular in October and November, and bundles a range of automotive maintenance measures built to protect paintwork, glass, wheels and other parts of your car from winter damage.
Winter Protection Package
Interior Hoovering
Surfaces Dusted
Wheels Tyres Arches Safely Cleaned
Bodywork Degreased
Ceramic Spray Coating
Windows Compounded and Ceramic Coated
WHAT OUR CLIENTS SAY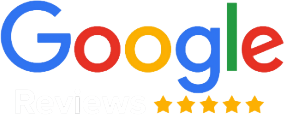 MAVIN DETAILING
5 OUT OF 5
Excellent service from Mavin Detailing. They did an excellent job correcting paint issues on Tesla model 3 and the applied PPF. I had covid on our booked appointment and so was unable to deliver the car so Jay came to collect it and he also delivered it when completed and we are 35 miles away. Had a complementary wash and inspection to make sure the PPF was as it should be and not surprisingly it was A1. As a Mavin customer we also get the option to leave our car with them whilst we go on holiday flying from Gatwick provided we buy a car wash. Where else would you get this? They do an excellent job and were cheaper than their competitors. Highly recommended. Thank you Jay and Magic

Alan Inman
Magic at Mavin Detailing is a magician! He did a 2 stage machine polish, and waxed our 2010 Mini Cooper Convertible plus interior cleaning, leather treatment, steering wheel treatment . The car looks better than ever...I have included a photo of the bonnet half done so you can see for yourself the difference ! The quality of work and attention to detail is amazing. I would highly recommend using Mavin Detailing. I was so impressed I went back the week later to get my Jaguar F Type de-chromed. Again a first class job.

Ali Mactavish
I've taken two cars now to Mavin. The first to get it cleaned inside and out ready to sell. The car sold the very next day! Took my new car for some attention to the interior and an ozone treatment and have been very pleased with that result. Great service all round.

Natalie Rockall
I've had Marvin Detailing work on my Porsche and a couple of Harley Davidsons recently. The work they do is excellent and would highly recommend.

Alan Kingsley-Dobson
I had one car cleaned, polished and ceramic coated. Very pleased with the result. Great service, friendly and good value. Our other car will be visiting soon.

Matty S
winter protection
At Maven Detailing, we offer a wide range of car maintenance services for motorists who value a prestige approach. However, we also recognise that your usual car maintenance regime might not suffice in the winter. The season can pose an array of unique risks to your vehicle.
Our single winter package covers various services tailored to tackle challenges that your car could soon face. We can get to work with hoovering your car's interior, dusting its surfaces, cleaning its wheels, tyres and arches and degreasing its bodywork, among other responsibilities.
Why Choose Maven Detailing This Winter?
As the snow falls and you need to carefully prepare your car for many potentially treacherous winter journeys ahead, we won't "freeze you out". We can call upon our 20 years of industry experience as we diligently apply extra protection to your vehicle's exterior and interior.
Our customary dedication to cleansing, enriching and protecting our clients' cars is just as strong in winter. We also maintain a healthy stock of the best high-end products ready for our fully trained staff to use without inflicting any damage to the cars they treat.
Winter Protection FAQs
Unfortunately, there's no guarantee that it would. Plunging temperatures, for example, could damage your car's paint, road salt could corrode the alloys and bodywork, and snow can gather and freeze on your windows.
The dictionary definition of "maven" is "expert" or "connoisseur", and we live up to this by always preparing properly and using specific, expert methods. Meanwhile, too many of our rivals rush their winter protection work.
The ceramic coating sprayed as part of this package can stay in place for up to six months and therefore see you through the winter. However, we can apply a longer-lasting
ceramic coating
on your request.
Yes, as paintwork correction - including eliminating scratches, swirls and holograms - is included in our
car detailing service
. This service's availability is not strictly limited to wintertime, either.
Yes. This is part of our car valeting service, which is available all year round. It's easy to book this service and, indeed, any of our others through the
booking page of our website
.