Chances are that, before coming across this article, you Googled a term like "what is car detailing" or "difference between detailing and valeting", perhaps confused between the two. This bewilderment would be understandable, especially considering how often the words "detailing" and "valeting" seem to be used interchangeably when it comes to car maintenance.
In truth, the differences between the two aren't quite set in stone but are, instead, largely unspoken – and, naturally, this ambiguity can add to the confusion. It does, however, remain possible to tease out some semblance of a general consensus about what differentiates detailing and valeting.
Is car valeting just… a car wash?
You could easily be led to think so – as, with both, the onus is very much on automotive cleaning. However, it might be helpful to think of a typical garage's standard "car wash" service as a "watered-down" valeting service – as your car will indeed be washed, vacuumed and dried off, but likely little more.
With valeting, there's slightly more attention to detail during the washing process. Each of our valeting packages here at Mavin Detailing, for example, will see the car's bodywork degreased and its paintwork, glass, tyres, wheels and arches all cleaned, while the interiors will also be hoovered.
This dedication to cleaning the car inside-out – rather than just, erm, "out" – largely distinguishes valeting from your more cursory car wash service. Another procedure we carry out as part of valeting is snow foaming, where we remove any contaminants loosely attached to your vehicle's bodywork.
Where car valeting merges with car detailing
Our valeting work is so thorough that, arguably, it already ventures into detailing. Indeed, you might notice some of our competitors classing, say, snow foaming as detailing rather than valeting. This is testament to how blurry the boundaries between the two can be.
Still, here's a simple way to comprehend detailing: while valeting is concerned with removing dirt from the surface of paint, detailing focuses on correcting defects underneath that surface, too. Hence, while valeting is largely just about cleaning, detailing is about both that and carrying out aesthetic repairs, too.
Our own detailing work includes thorough washing via the two-bucket method, as we need your paintwork surfaces immaculately clean to reliably diagnose lingering issues that the washing itself wouldn't remove. Light scratches, swirl marks and embedded contaminants would be good examples of these.
Why turn to us for valeting or detailing?
The whole "detailing or valeting" question can sometimes feel like a red herring. Arguably, the real question should be not how they differ but instead what you can expect from them. On our website, we have intricately detailed what our car detailing and car valeting packages entail to help clear confusion.
Still, if any persists, don't be afraid to give us a ring on 01293 523806 for a friendly chat over the phone.
WHAT OUR CLIENTS SAY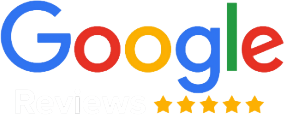 MAVIN DETAILING
5 OUT OF 5
Excellent service from Mavin Detailing. They did an excellent job correcting paint issues on Tesla model 3 and the applied PPF. I had covid on our booked appointment and so was unable to deliver the car so Jay came to collect it and he also delivered it when completed and we are 35 miles away. Had a complementary wash and inspection to make sure the PPF was as it should be and not surprisingly it was A1. As a Mavin customer we also get the option to leave our car with them whilst we go on holiday flying from Gatwick provided we buy a car wash. Where else would you get this? They do an excellent job and were cheaper than their competitors. Highly recommended. Thank you Jay and Magic

Alan Inman
Magic at Mavin Detailing is a magician! He did a 2 stage machine polish, and waxed our 2010 Mini Cooper Convertible plus interior cleaning, leather treatment, steering wheel treatment . The car looks better than ever...I have included a photo of the bonnet half done so you can see for yourself the difference ! The quality of work and attention to detail is amazing. I would highly recommend using Mavin Detailing. I was so impressed I went back the week later to get my Jaguar F Type de-chromed. Again a first class job.

Ali Mactavish
I've taken two cars now to Mavin. The first to get it cleaned inside and out ready to sell. The car sold the very next day! Took my new car for some attention to the interior and an ozone treatment and have been very pleased with that result. Great service all round.

Natalie Rockall
I've had Marvin Detailing work on my Porsche and a couple of Harley Davidsons recently. The work they do is excellent and would highly recommend.

Alan Kingsley-Dobson
I had one car cleaned, polished and ceramic coated. Very pleased with the result. Great service, friendly and good value. Our other car will be visiting soon.

Matty S