If you enjoy exploring various ways of modifying your car, you might nonetheless have stopped short of considering tinting its windows – perhaps due to the laws governing this practice. However, within the legal parameters, it's perfectly possible to give those windows a fun tint and unlock these benefits.
Window tints can block about 99% of UV rays
Ultraviolet rays – UV rays, as technical parlance often knows them – can be nasty things, often inflicting sunburn upon us. They can also cause glare in your eyes, an obvious no-no when you need to see the road clearly. Fortunately, window tints can help to keep both sunburn and eye glare at bay.
Your car can look hot while feeling cool
That's essentially how the argument is put forward by 3M, the respected supplier from which we source all of the window tints we install. The brand is a purveyor of window tinting films featuring solar energy rejection, which is suitable for stabilising in-car temperatures.
You can significantly improve the vehicle occupants' privacy
Window tints are a one-way street in the right kind of way; they let the driver and passengers see outside but dramatically hinder how easily people can see into the vehicle from the outside. This can be a great source of comfort for the more privacy-conscious among us.
Your car can, quite simply, look better
Here at Mavin Detailing, we offer window tints in various colours and styles and know how to install the films without leaving distractingly discernible joins. Therefore, these films represent a wonderfully fuss-free way to enhance your car's appearance.
Your car can be safer, too
If your tinted windows become smashed for whatever reason, any people in the car at the time could thankfully be saved from injuries caused by broken glass. That's because tints can serve as an effective safeguard against the window glass shattering.
However, if you do ultimately decide to have your car's windows tinted, you should remember to leave the installation work in the hands of a company that knows all of the relevant laws regarding window tints. Call us on 01293 523806 to learn how and why we can apply window tinting in the right way.
WHAT OUR CLIENTS SAY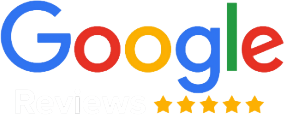 MAVIN DETAILING
5 OUT OF 5
Excellent service from Mavin Detailing. They did an excellent job correcting paint issues on Tesla model 3 and the applied PPF. I had covid on our booked appointment and so was unable to deliver the car so Jay came to collect it and he also delivered it when completed and we are 35 miles away. Had a complementary wash and inspection to make sure the PPF was as it should be and not surprisingly it was A1. As a Mavin customer we also get the option to leave our car with them whilst we go on holiday flying from Gatwick provided we buy a car wash. Where else would you get this? They do an excellent job and were cheaper than their competitors. Highly recommended. Thank you Jay and Magic

Alan Inman
Magic at Mavin Detailing is a magician! He did a 2 stage machine polish, and waxed our 2010 Mini Cooper Convertible plus interior cleaning, leather treatment, steering wheel treatment . The car looks better than ever...I have included a photo of the bonnet half done so you can see for yourself the difference ! The quality of work and attention to detail is amazing. I would highly recommend using Mavin Detailing. I was so impressed I went back the week later to get my Jaguar F Type de-chromed. Again a first class job.

Ali Mactavish
I've taken two cars now to Mavin. The first to get it cleaned inside and out ready to sell. The car sold the very next day! Took my new car for some attention to the interior and an ozone treatment and have been very pleased with that result. Great service all round.

Natalie Rockall
I've had Marvin Detailing work on my Porsche and a couple of Harley Davidsons recently. The work they do is excellent and would highly recommend.

Alan Kingsley-Dobson
I had one car cleaned, polished and ceramic coated. Very pleased with the result. Great service, friendly and good value. Our other car will be visiting soon.

Matty S