This Rolls Royce Dawn came in for PPF correction. The PPF was badly applied by a previous company, where the edges of the PPF were visible which caused issues such as peeling of the film and dirt underneath the film. We took off the badly applied PPF and replaced it using Xpel ultimate PPF ensuring no edges were visible.
We then machine polished the PPF using a PPF cleaner, which took off the dirt and grime stuck on the film which then enhanced the gloss levels on the car. We then applied our signature ceramic coating which adds to the protection of the film as well as enhancing the hydrophobic properties.
Gtechniq Smart fabric was applied to the convertible roof, a traditional fabric folding roof is at the mercy of the elements, including rain, bird lime tree sap, so it needs more care than a metal alternative. Smart fabric protects it from all these elements as well as giving it excellent hydrophobic beading.
Work Carried Out
2 Stage Machine Polish
PPF correction
Gtechniq smart glass applied on all glass
Interior leather cleaned and protected
Mavin signature ceramic coating applied
Convertible roof protection
WHAT OUR CLIENTS SAY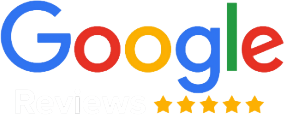 MAVIN DETAILING
5 OUT OF 5
Excellent service from Mavin Detailing. They did an excellent job correcting paint issues on Tesla model 3 and the applied PPF. I had covid on our booked appointment and so was unable to deliver the car so Jay came to collect it and he also delivered it when completed and we are 35 miles away. Had a complementary wash and inspection to make sure the PPF was as it should be and not surprisingly it was A1. As a Mavin customer we also get the option to leave our car with them whilst we go on holiday flying from Gatwick provided we buy a car wash. Where else would you get this? They do an excellent job and were cheaper than their competitors. Highly recommended. Thank you Jay and Magic

Alan Inman
Magic at Mavin Detailing is a magician! He did a 2 stage machine polish, and waxed our 2010 Mini Cooper Convertible plus interior cleaning, leather treatment, steering wheel treatment . The car looks better than ever...I have included a photo of the bonnet half done so you can see for yourself the difference ! The quality of work and attention to detail is amazing. I would highly recommend using Mavin Detailing. I was so impressed I went back the week later to get my Jaguar F Type de-chromed. Again a first class job.

Ali Mactavish
I've taken two cars now to Mavin. The first to get it cleaned inside and out ready to sell. The car sold the very next day! Took my new car for some attention to the interior and an ozone treatment and have been very pleased with that result. Great service all round.

Natalie Rockall
I've had Marvin Detailing work on my Porsche and a couple of Harley Davidsons recently. The work they do is excellent and would highly recommend.

Alan Kingsley-Dobson
I had one car cleaned, polished and ceramic coated. Very pleased with the result. Great service, friendly and good value. Our other car will be visiting soon.

Matty S